Get Your Small Business Noticed
Get Your Business Noticed
You have worked hard to create a business with good products and good service. Your success will depend on customers finding you.
Maybe your physical location is in a prominent place, but you want more customers than you can get from the people that drive by. Or you don't have a prominent location, or any location at all.
There was a time when the Yellow Pages were the directory to be in. Those days are past. Today, people use online directories or Google search. These are the places to be.
Online directories and search results lead your customers to your physical location or to your website. Your website needs to tell your story and help customers find a reason to buy from you. Customers are doing more than finding businesses online, they are researching the products and services they want and making decisions on where they want to buy them. People read online reviews. What others say about you and your response to them matters.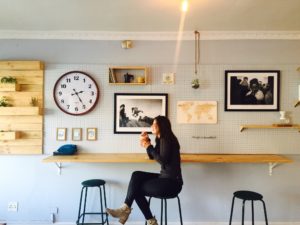 Can your business serve more customers?
Turn Shoppers Into Buyers
The folks we are talking about are not just window shopping, they are serious about buying. They want to know if you sell what they want and how to buy from you or how to contact you. They may buy in your store or on your website. Delivery can be online, shipped to them, or picked up at your store.
Online directories, online search, and your website are part of being easy to find. You can think of them as your digital doorway. Your customers will probably enter your digital doorway before they enter your physical doorway.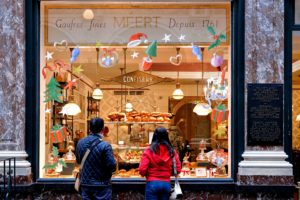 We used to window shop by looking in a business's window. Now we look at their website. Will your customers be able to tell if you have what they want?
You are busy running your business. Let me Help. My business is making small businesses easier to find by their current and future customers.
To help you I need to understand your business. I need to understand what you are currently doing, what problems you have, and what your dreams are. An initial conversation is free. Request one today.
Let's talk about making your business easier to find.