Directory Listings Management
Up-to-date Directory Listings
Accurate and up-to-date contact information is important for any business. This includes address, phone number, email, and hours of operations.
Nothing discourages a customer like showing up at your old address or at a time when you are not open.
Business listing citation volume and accuracy are factors in improving a local business's position in search results.
Get started for free and see what your listings currently look like. Optionally upgrade to one or both of our listings management tools – Listing Distribution and Listing Sync Pro.
Get found. Generate traffic. Grow revenue.
Compare Features and Cost
Listing Sync ( Google My Business, Facebook, Instagram, Twitter )
My Listing ( free landing page )
Google My Business Insights
Edit business info, sync across directories from one platform
Data sync to primary data aggregators
Publish business data almost instantaneously to a list of directories
Data sync to navigation systems
Control how you appear online
Manage duplicate suppression
Included with Business App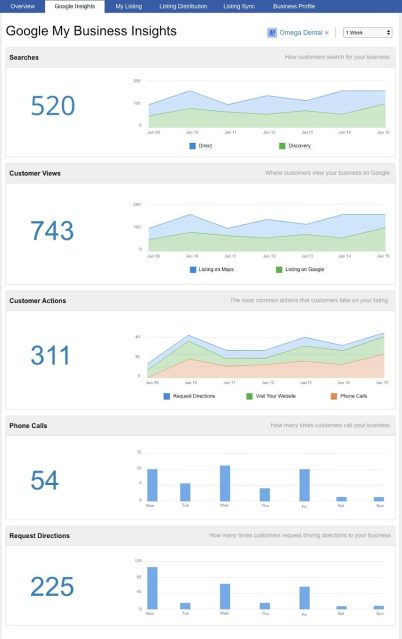 Google My Business Insights
Getting started is easy. Listing Builder is included with the Business App. Give it a try and see how many accurate listings you have.
If you want to quickly update your business information on your directory listings, Listing Sync Pro can help you. It will also update many of the car navigation systems.
Listing Sync Pro renews monthly with no commitment required. It is also sold annually.
Listing Distribution will update the data aggregators. They feed many directories and services. Listing Distribution is sold annually with no commitment required.